Download PDF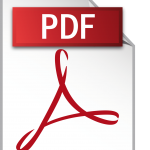 When deciding on the best approach for utilizing your rooftop space, you have several options that can be customized once we determine the viability of your rooftop space. Any of the options below would increase the value of your property and generate another form of income or financial benefit to the building owner.
Rooftop Lease – The building owner leases the building rooftop to Real Property & Energy Solutions, and we install our solar system. There is no cost or risk to the building owner.
Compensation for the rooftop lease has one or more benefits:
Monthly or Annual Payments – Real Property & Energy Solutions becomes a rooftop "tenant".
Roof Replacement – This is either a complete or reduced reimbursement for a new roof with a warranty that would extend the life of the array system (typically 20 years).
Free Electricity
Guaranteed Electricity Rates – Your electricity rate is locked-in, typically at a reduced rate than offered by your current supplier.
Direct Ownership – You own the solar system and use our expertise and experience to design, install and maintain your solar system. There are some benefits and risks with Ownership:
Earn and Sell Solar Renewable Energy Credits (SRECs) from your solar system.
Increase the value of your property with another asset.
Federal Tax benefits if installed within the next year.